---
CAREER CLARITY GUIDE
Get the clarity and confidence you need to step forward on the path to doing the work you were made to do.
---
RESUMÉ GUIDE
It's time to rethink everything you know about writing a resumé. Follow this simple guide and get noticed before you even walk in the door.
---
INTERVIEW GUIDE
It's your time to shine! You must prepare intentionally in order to perform exceptionally. This guide walks you through the five areas you need to spend time and effort on before you walk into a job interview.
---
INTERVIEW
FOLLOW-UP GUIDE
The way you follow up after the interview could make all the difference when it comes to sealing the deal and actually getting hired. This timeline will help you figure out exactly what steps you need to take and when you need to take them.
---
SHOULD I QUIT MY JOB QUIZ
This could be the year you finally step into your dream job! Take this free quiz to get the confirmation you need to make a confident decision.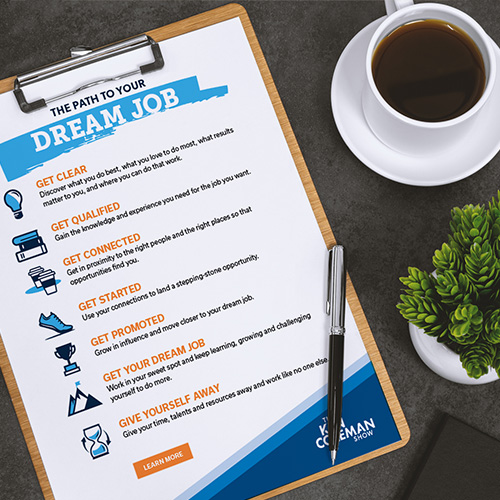 ---
THE PATH TO YOUR DREAM JOB
Being miserable in a boring 9-to-5 job is no way to live. Stop wondering if you'll ever get your dream job and start working this seven-stage path to meaningful work.